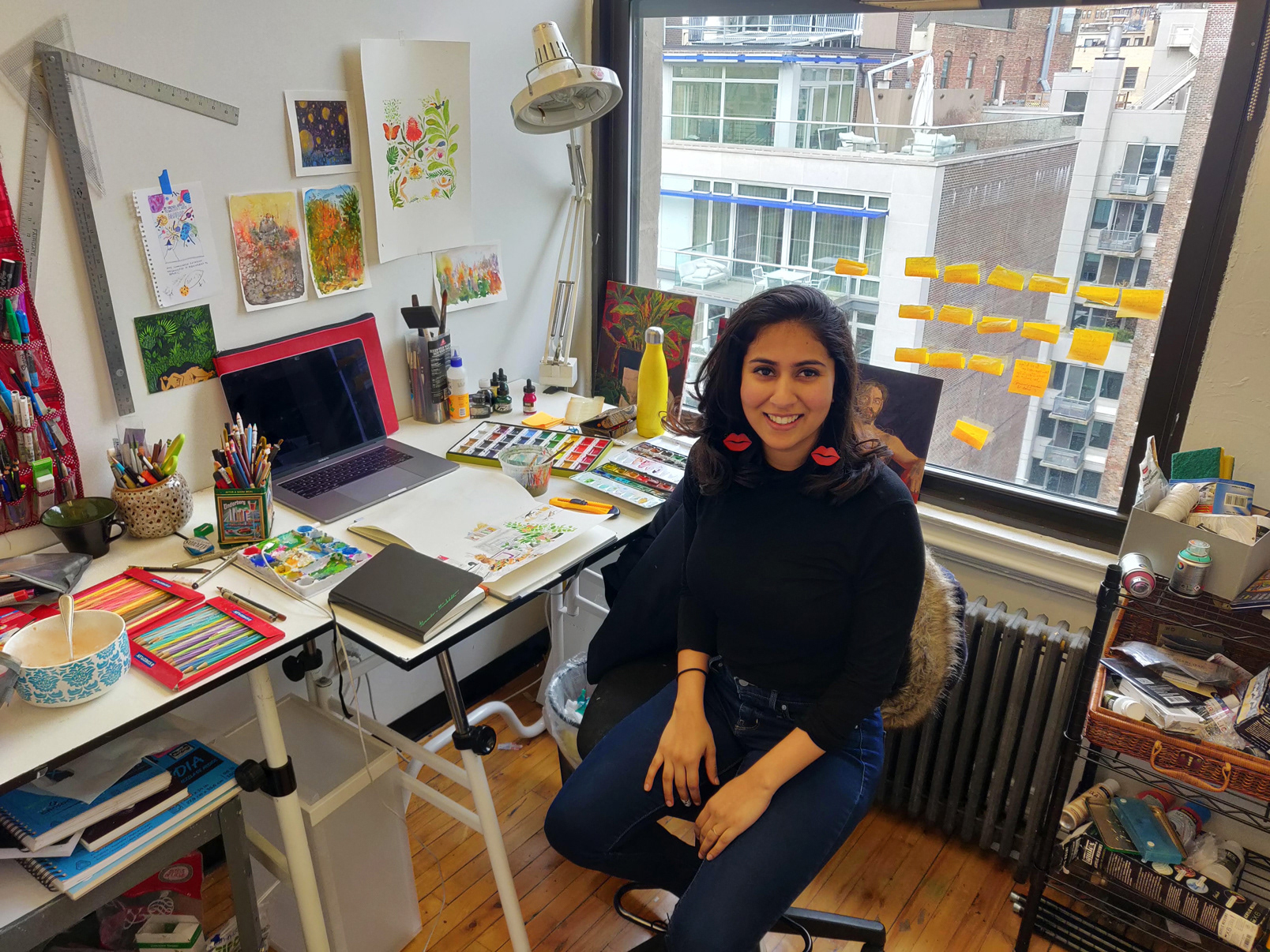 Ishita Jain is an illustrator and designer based in New York though she is originally from Delhi, India. She is an alumnus of the National Institute of Design, Ahmedabad, India and the MFA Illustration as Visual Essay Program at the School of Visual Arts, New York.
Ishita loves to draw on location and enjoys documenting the people, places and stories that surround her. She writes, draws, explores and overthinks. Her work is inspired by day to day moments, happenings around the world and the wonder that comes from being around nature. She works across media, both traditional and digital. She also loves to read, make strange earrings, swim, go on long hikes and hopes to travel the world and document it, one journal at at time.
Her work has been featured by The New York Times, LinkNYC, Designed This Way, ForbesLife Magazine, Indian Express, CNBC TV18, LiveMint, Campus Diaries, Kyoorius Sketchnotes, The One Club for Creativity, Comic Con India and IndiaHikes. She recently co-authored and illustrated her first book- The Girl who went to the Stars and Other Extraordinary Lives which was published by Penguin Random House, India.