Poster for Tomorrow organized a series of worldwide workshops in 2014 on the theme of Design for Human Rights: Balancing Genders. 
The goal is to promote democratic values and human rights awareness, with a special focus on promoting women's rights. The workshops opened with a debate on gender equality, led by specialists on the issue including psychologists, doctors, anthropologists and representatives from local NGOs. 
In India, the week long workshop was held in collaboration with the National Institute of Design, Ahmedabad.The week was spent producing posters with the help of experienced designers in the social communication field from other parts of the world, and the workshop culminated in a public exhibition of the posters.

Workshop Facilitators:
Hervé Matine, Graphic Designer & Founder, Poster for Tomorrow, Paris
Eric Olivares Lira, eminent Illustrator & Poster Designer from Spain
In NID, the workshop was organised by Mr.Tarun Deep Girdher, Senior Faculty, Graphic Design &
 Head, Print Labs, Head, NID Publications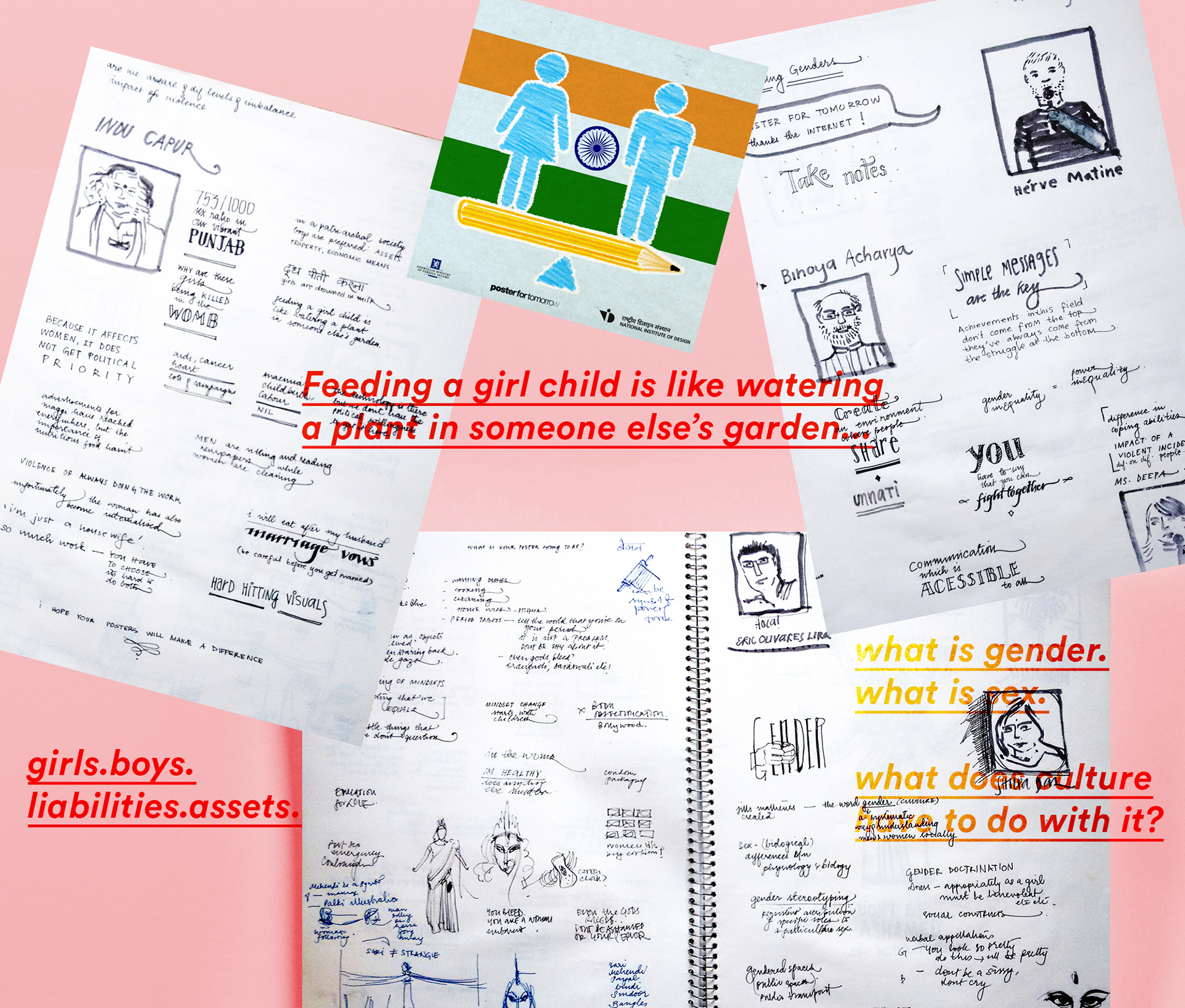 Indian women love borders...but only on their saris!
Our week long workshop started with talks on the notion of gender and sex, and how they are intricately woven with culture, politics, economics, religion and pop culture.
We tried to come up with hard hitting visuals which are unique to the Indian landscape