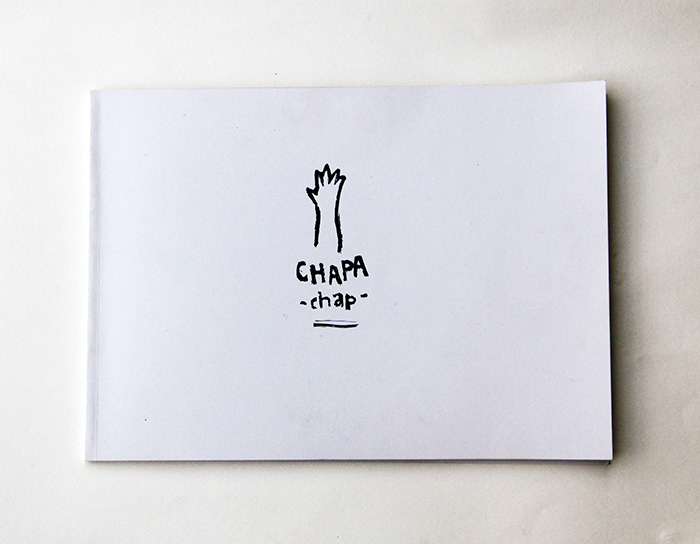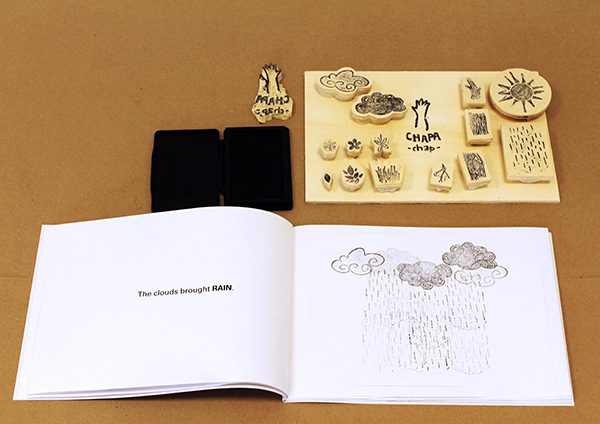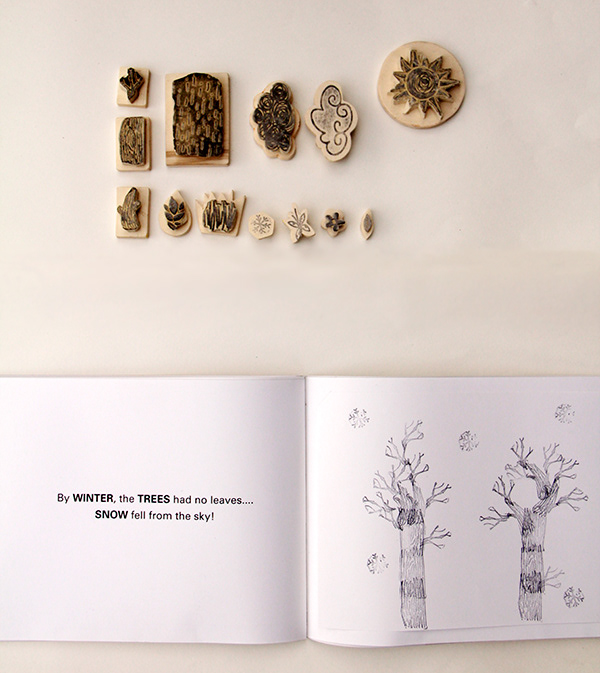 This kit is about

seasons

and comes with a set of related stamps which can be
mixed and match to create different illustrations.
These are rubber stamps, mounted on wood. The stamp image is printed onto the wood, which has been cut following the contour of the image it holds to make it easy for the child to recognize which stamp is which.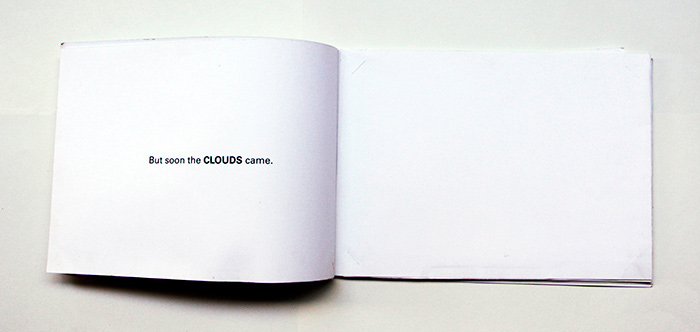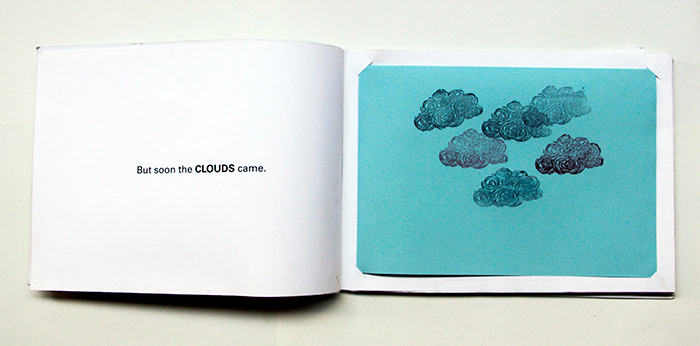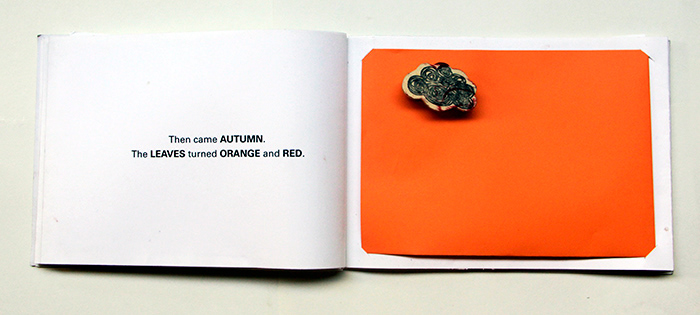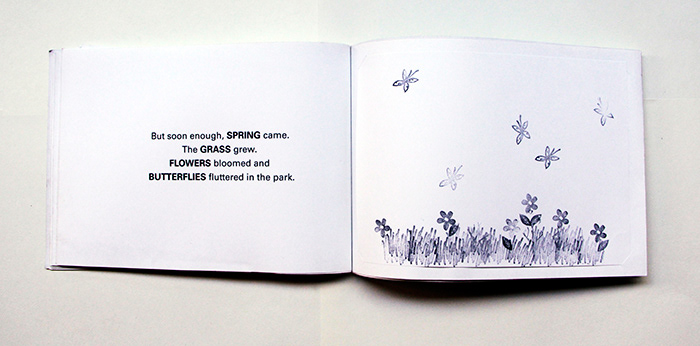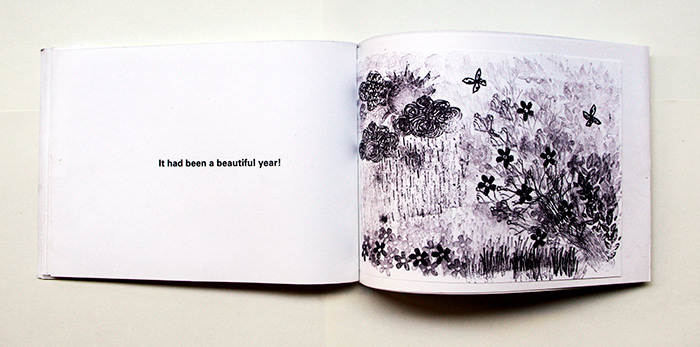 The text is simple and indicative.
The parent reads, and the words are the cues for the child to make their images.
Using

coloured pages and inkpads

makes the entire process
more fun and engaging for the child.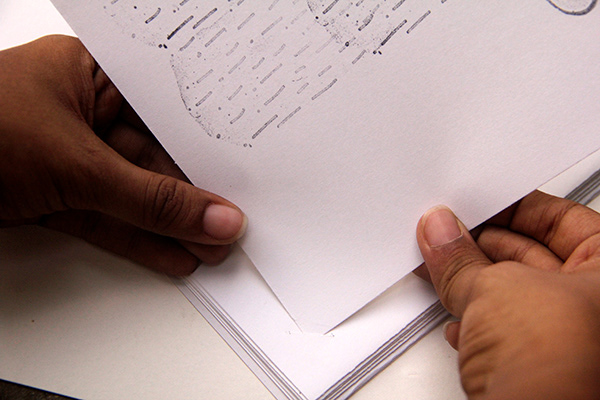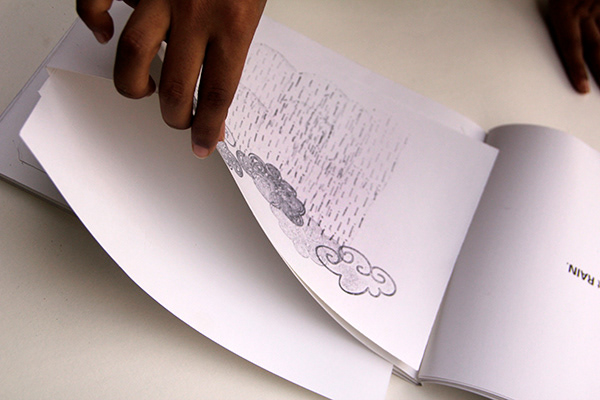 The book is designed in such a way that once the story has been told, the page for the illustration can be replaced by a blank sheet for the child
to make a new illustration and start over.